A highly visual simulator building
The Newton Flight Academy opened on 17 June 2016 in Bodø. With around 300 square metres of STENI Vision and STENI Colour façade panels, the school building has been given an entirely unique expression.
"We wanted a building that was aesthetically pleasing and functional, with an attractive interior – a diamond both inside and out,"  says Stian Elstad at First Scandinavia, which owns the building.
The façade of the building consists of STENI Vision façade panels with unique and customised motif, exactly the images that the developer wanted. In combination with STENI Colour, it provides a striking, exciting – and not to mention durable façade.
The aim of the project is to help to generate interest in science and technology among children and young people. Among other things, the building houses three flight simulators.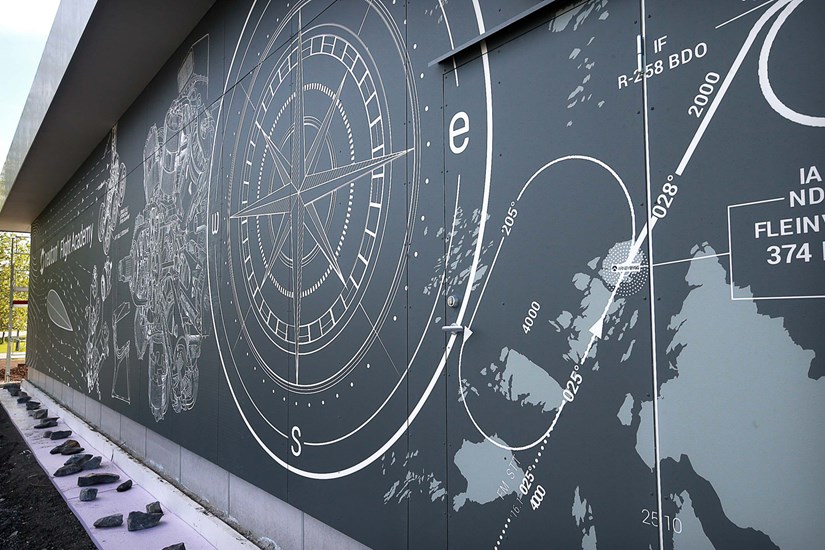 Airplain motif on the façade – of course!