Vivid façades
In Nickby, about 35 km northeast of Finland's capital Helsinki, we find Nickby Heart – a school that used STENI Colour and STENI Vision in combination with interesting architecture to create a unique designed and vivid expression.
Weatherproof!
"We wanted each area of the schoolyard to have its own identity, and STENI façade panels gave us just what we wanted. The colours are sharp and clear – and they really stand up to the sun, wind and weather. In addition, we could get graphics at the same quality. It was not so expensive either," says Pentti Kareoja, architect at ARK-house arkkitehdit Oy.
The architect chose to use STENI Vision and STENI Colour façade panels – colourful and playful.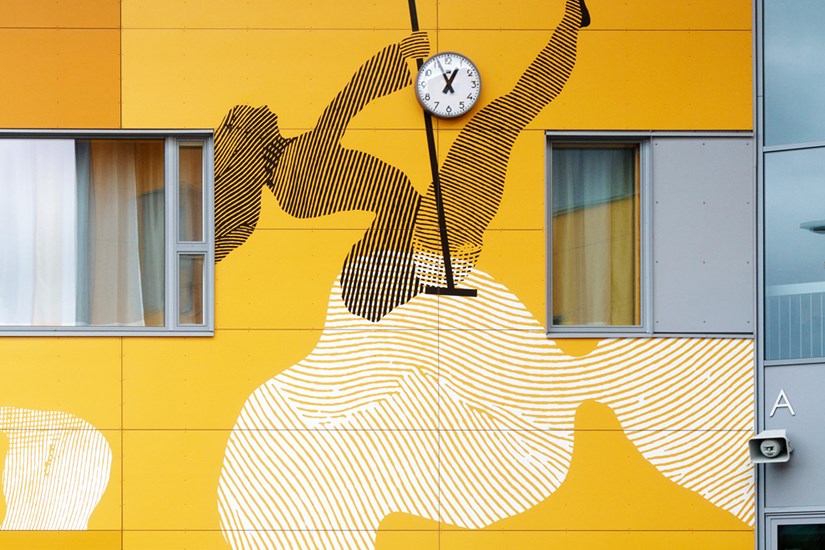 A great ape adorns part of the façade